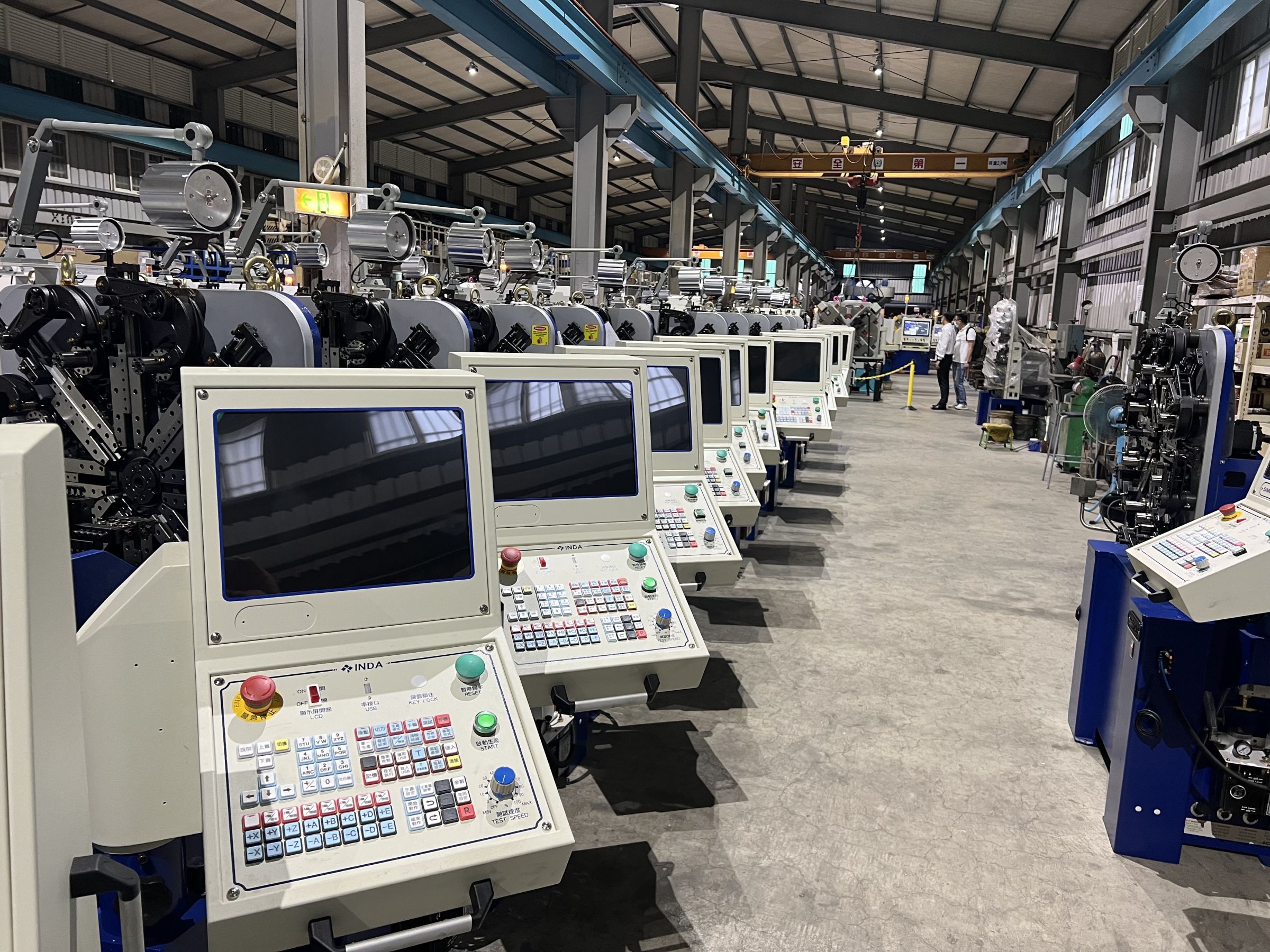 About Us
We Have Accumulated Years of Spring Machine Design Experience and a Wealth of Industrial Expertise.
Xinda is a professional spring machine manufacturer. At the beginning of the establishment, we have been devoted ourselves in the manufacturing of universal spring machines. We are a group of professionals with expertise in mechanical assembly, processing, motors, software design, and spring manufacturing. The average industry experience of the core members is more than 30 years.
---
Xinda Milestone
Year
Milestone
1996
Established in Wugu Industry Park, Taiwan, covering an area of 330 square meters.
1997
The first shipment of universal cam spring machine.
2000
Moved the factory to Luzhou District, New Taipei City, Taiwan, covering an area of 1,322 square meters.
2003-2006
Developed and launched a series of rotating wire cam-type spring machines.
2005
Built the factory in Shulin District, New Taipei City, Taiwan, covering an area of 2,149 square meters.
2011
Established a subsidiary, Wing Hong Mechanical Co., Ltd.
2011-2015
Developed a series of camless multi-axis spring machines.
2017
Developed X-type skateboard spring machines and obtained multinational patents.
2018
Developed X-type skateboard spring machine with thick wire diameter.
2019
Developed X-type skateboard spring machine with thin wire diameter.
Developed the bending mechanism and obtained the associated patent.
Joined EtherCAT Technology Group.
2020
Expanded the factory building with a total area of 10,000 square meters.
2021
Reached a new-generation spring machine cooperation project with Siemens Ltd. Digital Industries.
Xinda's early product was a two-axis cam-type universal spring machine. In response to market changes and to meet the diverse needs of customers, we gradually added quill-rotating, wire-rotating models and the optional devices such as the hook station, servo spinner, etc., and expanded to a variety of wire diameters models. Later, we introduced a series of camless multi-axis universal spring machine to facilitate the operator to complete spring manufacturing in a more convenient and faster way.

In recent years, small quantity and diversified production has become an industry trend. We once again invested in research & development, and launched the latest patented skateboard spring machine. The skateboard spring machine breaks through the general understanding of spring forming and bring the spring machine to the next milestone. The simple operation panel structure together with intuitive operation software brings a refreshing experience to the operator. In addition, the excellent precision and agile production efficiency make the small quantity and diversified production a reality.

From economic spring machines to sophisticated high-end models, Xinda is committed to excellence in design and quality. We adhere to the original intention of innovation, so that the company can continue to develop. We would like to become a long-term and reliable partner of customers. If you have any spring machine needs or spring manufacturing problems, please feel free to contact us at any time, we will serve you wholeheartedly.
Company Photo
Patents owned by Xinda
Xinda focuses on the technical innovation of spring machines, and has patents filed in Europe, Japan, Mainland China and Taiwan.
Patent Certificate