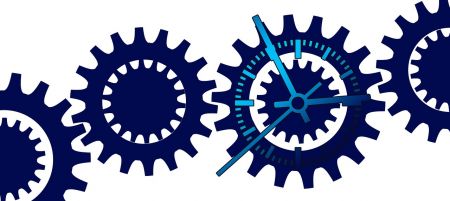 Xinda spring machine's Timeline Mode can eliminate redundant time to improve spring manufacturing efficiency.
What is Xinda spring machine's timeline software?
What are the benefits by using timeline software?
The timeline software is specifically designed for Xinda spring machines. The operator can seamlessly reorganize the actions of the machine by simply dragging the timeline. Through the effect of parallel tasking, production capacity can therefore be greatly increased.

The following example is to demonstrate the benefit brought by using timeline software.
Xinda's camless spring machines and skateboard spring machines series are equipped with timeline software, which not only greatly increases the production of springs, but also improves the work efficiency and satisfaction of the operator.

To meet customers' demands for faster, more precise and more complex spring production, Xinda's Programming Studio will keep pace with the times and continuously develop advanced functions. The new version of the software can be obtained by online download, and is provided to customers for free update.

Xinda has accumulated rich experience in designing and manufacturing spring machines since the earliest two-axis cam spring machine era. We are happy to provide customers with a full range of spring machine solutions to help you solve any problems related to the production of springs.
Related Products

CNC1320W, CNC1350W, CNC1380W

This series of cam-free spring machine is a highly efficient full-servo spring forming machine....

Details

CNC10X, CNC25X, CNC42X, CNC60X

This series of spring machines is a highly functional model composed of four sets of horizontal...

Details